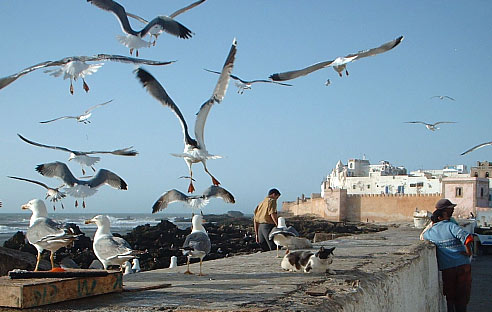 Essaouira, ex Mogador, is a spot where visitors have a choice of varied scenery to admire. Monuments from the eighteenth century stand out to remind you of the attempts of invasion by pirates that Essaouira , the forteress, was so strong to protect itself from.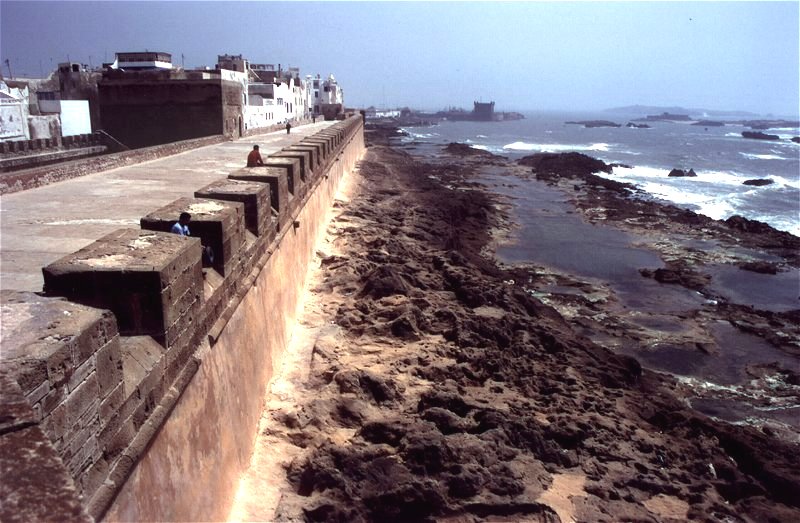 The harbour of Essaouira. A place for small fishing boats and sardine big boats
that are getting ready for a trip out to sea .
The harbour was the first thing to give the town a reason for existing. It was intended to receive goods from different locations and to export agricultural products to different destinations. oil, almonds, Karroub, pottery and other locally produced items.Now, it's mostly a fishing harbour. It's also a historical place with stone monuments around it and bronze cnnons standing for its defence day and night.